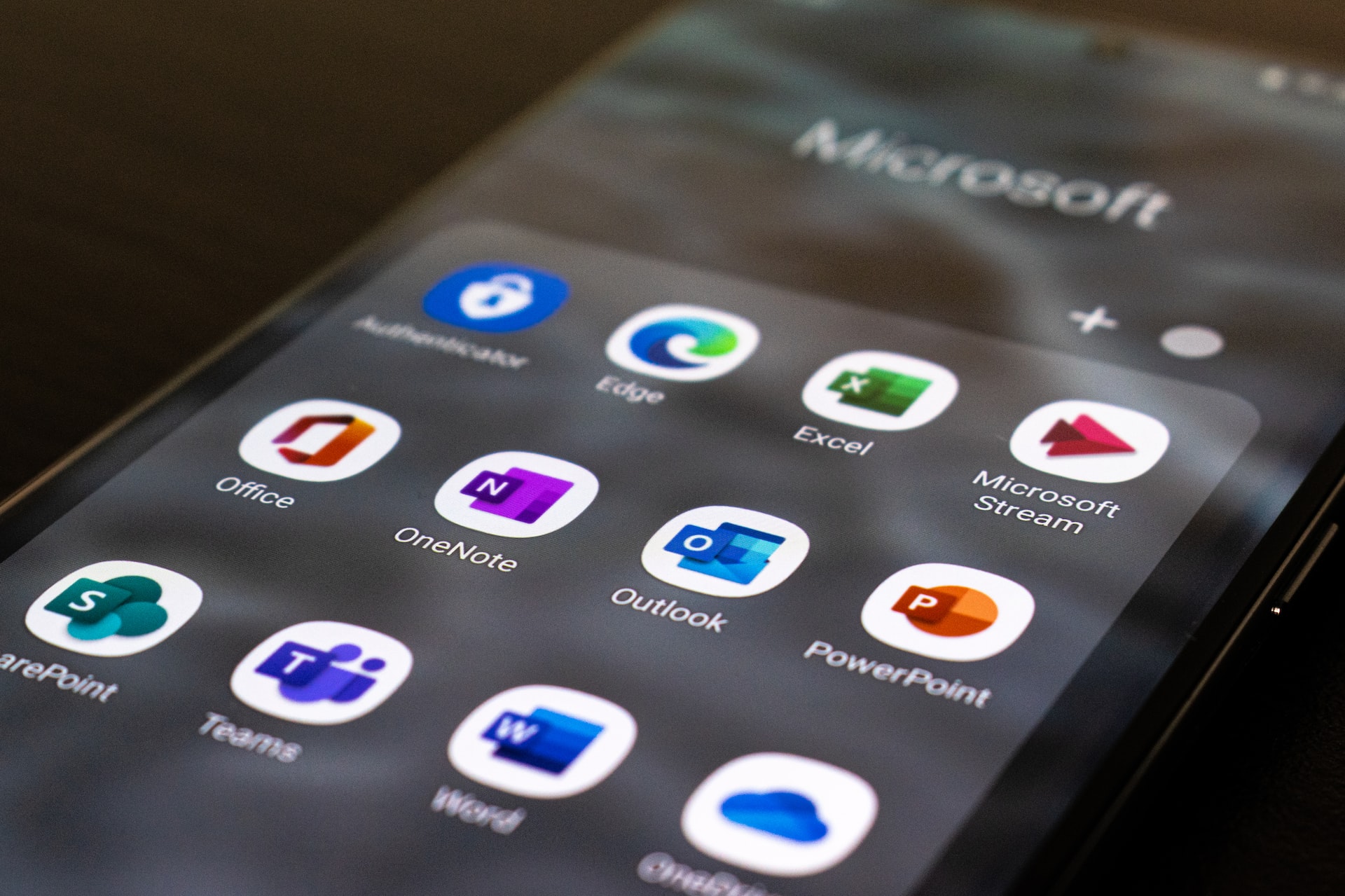 Microsoft has revealed mobile device users can now access its AI-powered chatbot on their Bing and Edge mobile apps. The tech giant has given more than a million people from 169 countries access to the chatbot, with more on the waitlist. Bing's AI had been previously available only through the Edge desktop browser.
Bing mobile browser users can access the chat session by tapping the bottom of the mobile app. On the other hand, users can access the chatbot from the homepage of the Edge mobile browser.
Microsoft's new Bing has been met with widespread approval – an impressive 71% of its beta testers giving the upgraded internet search engine a resounding "thumbs up"!
Bing AI: Features on mobile apps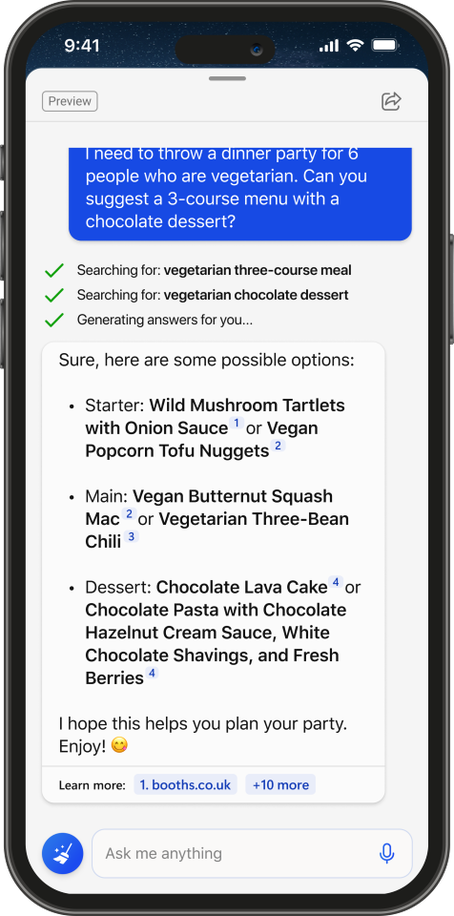 The new Bing mobile app offers answers and citations to varied questions. Users may also choose the type of answers they get- text, bullet points, or simplified responses.
Microsoft's new Bing also features an innovative voice search technology that allows users to naturally ask questions and get responses to them. Users can also refine their queries through the chat experience.
AI-Powered Bing Comes To Skype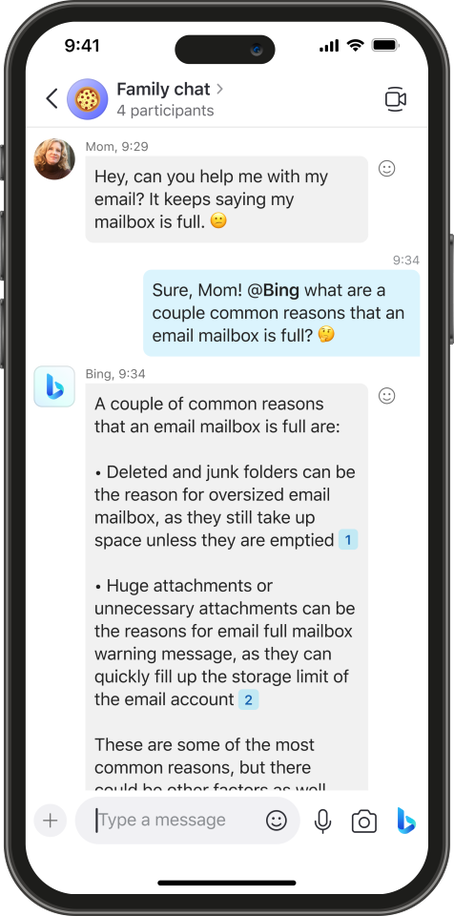 Microsoft has also introduced Bing AI to Skype. Users either chat with Bing one-on-one or add it to conversations. This promises to shower Skype users with the helpful information in a real-time setting which is an entirely new standard for collaboration.  For instance, Skype users can ask the AI for suggestions on weather forecasts, travel destinations, and any other intriguing event happening in the surrounding area.  It can also 
Microsoft may roll out AI capabilities to its other apps, including Teams in the near future. It can interpret information in more than 100 languages.