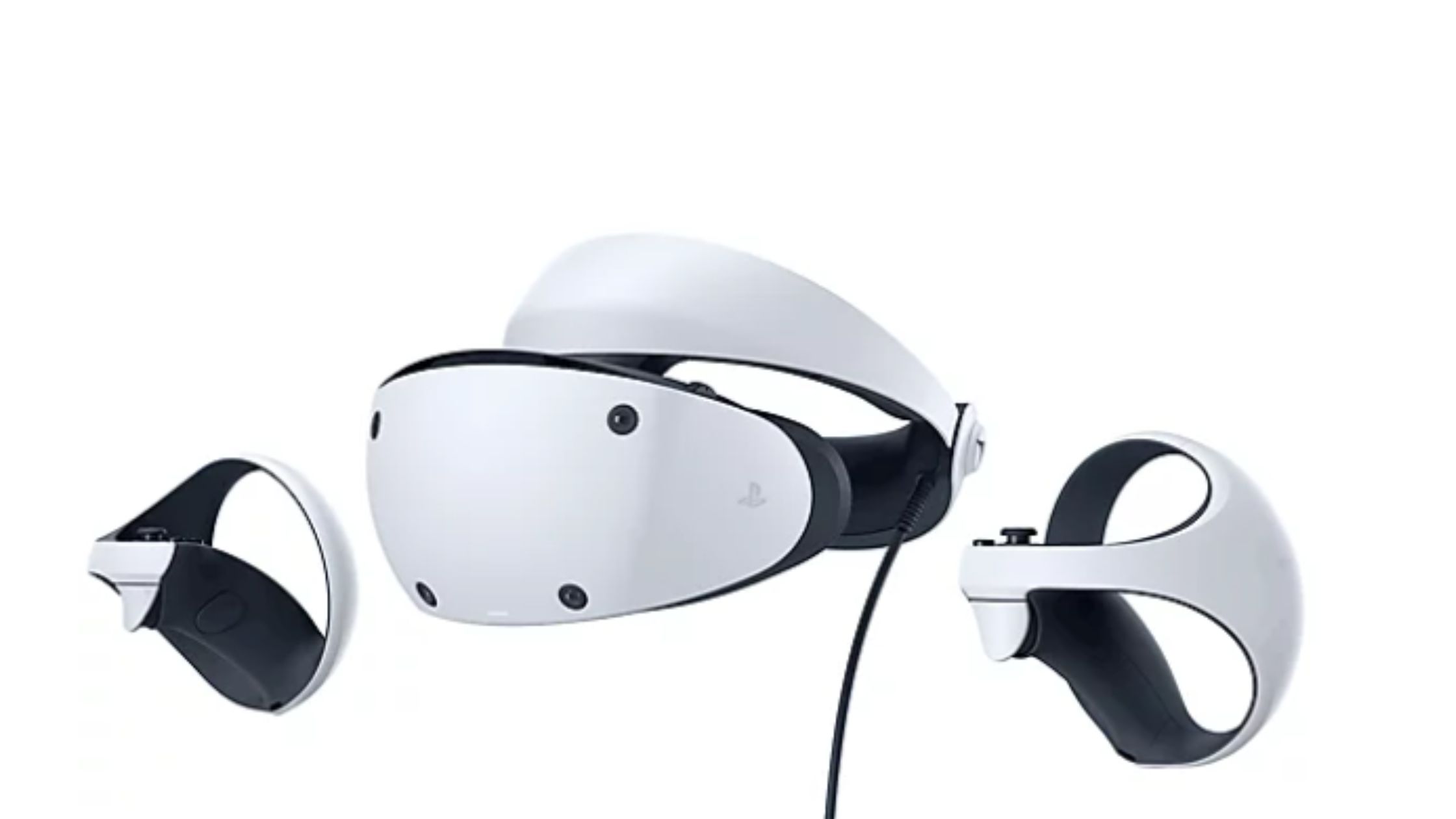 Sony Interactive Entertainment (SIE), the renowned creator of PlayStation (PS) games, has revealed that its next-generation virtual reality (VR) headset PSVR2 has experienced exceptional sales since its launch in February. During Sony's Business Segment Meeting 2023 held on Wednesday, the company announced it sold just under 600,000 units of PS VR2 in the first six weeks, surpassing the original PSVR's 550,000 units by 8 percent.
PSVR2 sales surpasses predecessor
Bloomberg had previously reported that the PS VR2 sales were only about 270,000 units as of the end of March. However, the chart from Sony shows it sold 600,000 units in almost the same period (the week of February 22nd to the week of April 2nd). This means that there was a shortage of about 330,000 units. Shortly after the PSVR2 launch, Sony initially limited sales to its own storefront and gradually expanded availability to retailers such as Best Buy and Amazon over a two-month period
Sony was counting on 2 million sales from the first to the end of March 2023, and it is early to predict if the PSVR2 can be considered a failure, especially since sales of the headset are now open to other retailers.
In response to the pessimistic view of PSVR2 sales, Sony Group President, Hiroki Totoki, said in March that PSVR2 has "a good chance of surpassing the original PSVR, which sold 5 million units by the end of 2019." Additionally, Jim Ryan, President and CEO of SIE, mentioned this month that it is too early to assess the popularity of the newly launched PSVR2.
"PSVR2 has just been launched, so it may be a little early to judge its popularity."

– Jim Ryan, President & CEO, SIE
PSVR2 takes VR gaming experience to a new level
According to SIE, PSVR2 offers high-fidelity visuals, enhanced tracking, and innovative sensory features, elevating the virtual reality gaming experience to unprecedented levels. Additionally, the device costs $549.99 / €599.99 / £529.99 / ¥74,980.
Sony had previously revealed that several exciting games would be available for the PSVR2, including an updated version of the popular game Resident Evil 4, Beat Saber, the PSVR2 exclusive Synapse, and more.
In addition to its groundbreaking PlayStation consoles, Sony Interactive Entertainment has built a strong reputation for delivering exceptional gaming experiences with titles such as Astro, Aces of Thunder, Demon's Souls, God of War, Horizon, Jak, The Last of Us, Ratchet & Clank, the Uncharted series, and many others.
Photo Credit: PlayStation