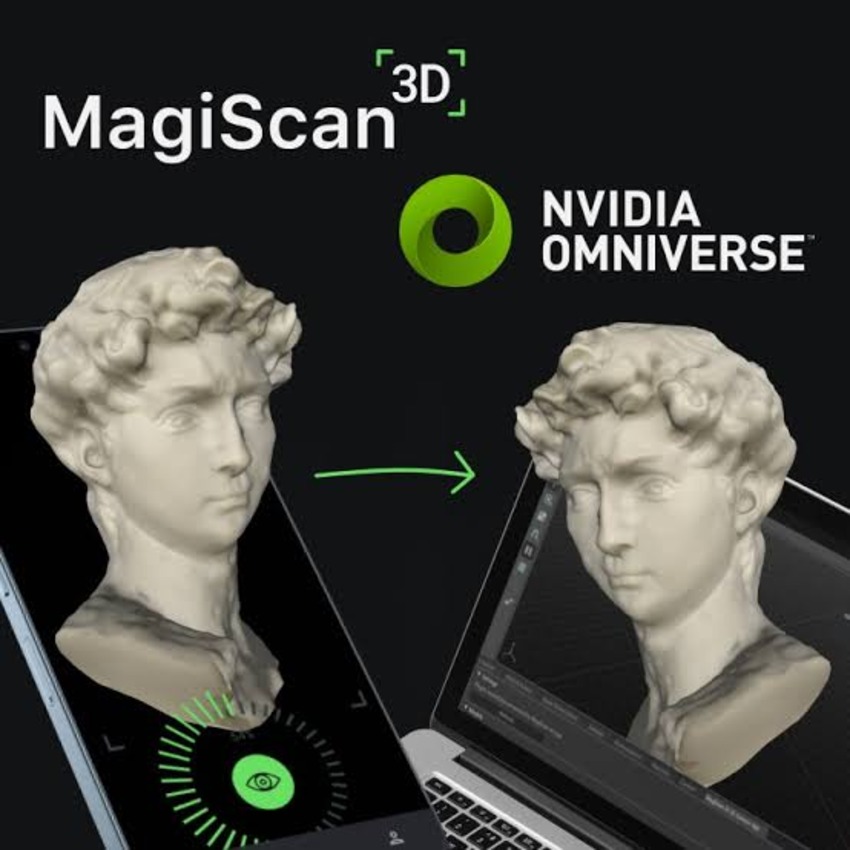 In recent years, NVIDIA developed various innovative solutions. These solutions aim at enhancing the capabilities of software engineers and creatives. Recently, NVIDIA made 3D creation faster with AI technology called NVIDIA Omniverse.
NVIDIA Omniverse Leads to AR-Generation
Kiryl Sidarchuk, Co-Founder and CEO of AR-Generation, created a remarkable solution called MagiScan. MagiScan is a 3D scanning app that uses AI technology. AR-Generation is now part of the NVIDIA Inception program. The program gives startups access to NVIDIA's advanced technologies and resources.
MagiScan is a user-friendly app for Android and iOS that lets you easily scan and picture objects physically using just your smartphone. This process allows for the creation of very detailed 3D models.
Apps like MagiScan have a big impact on speeding up the use of digital assets and making advanced Extended Reality (XR) tools more accessible to everyone. These advancements help make XR more accessible to everyone.
AR-Generation created special extensions that allow users to transfer 3D models from their MagiScan app into NVIDIA's Omniverse platform. Software engineers in the Omniverse ecosystem can now seamlessly integrate Python and C++ programming languages.
Sidarchuk thinks that augmented reality will be a normal part of our daily lives. He mentioned that the extension created by AR-Generation allows for a fast and simple conversion of physical assets into digital ones. NVIDIA Inception offers helpful documentation, virtual tech support, and Amazon Web Services credits, among other perks.
Unlocking the Potential of Digital Creatives with NVIDIA Omniverse.
NVIDIA's Omniverse platform provides creatives with powerful tools through extensions and Connectors. The platform lets you create and share digital worlds with others in a virtual environment.
The platform has galleries, spaces, and management tools for content creators. People interested in joining remote teams and improving cooperation may do so using the Omniverse Enterprise version.
The featured image is from LinkedIn.com