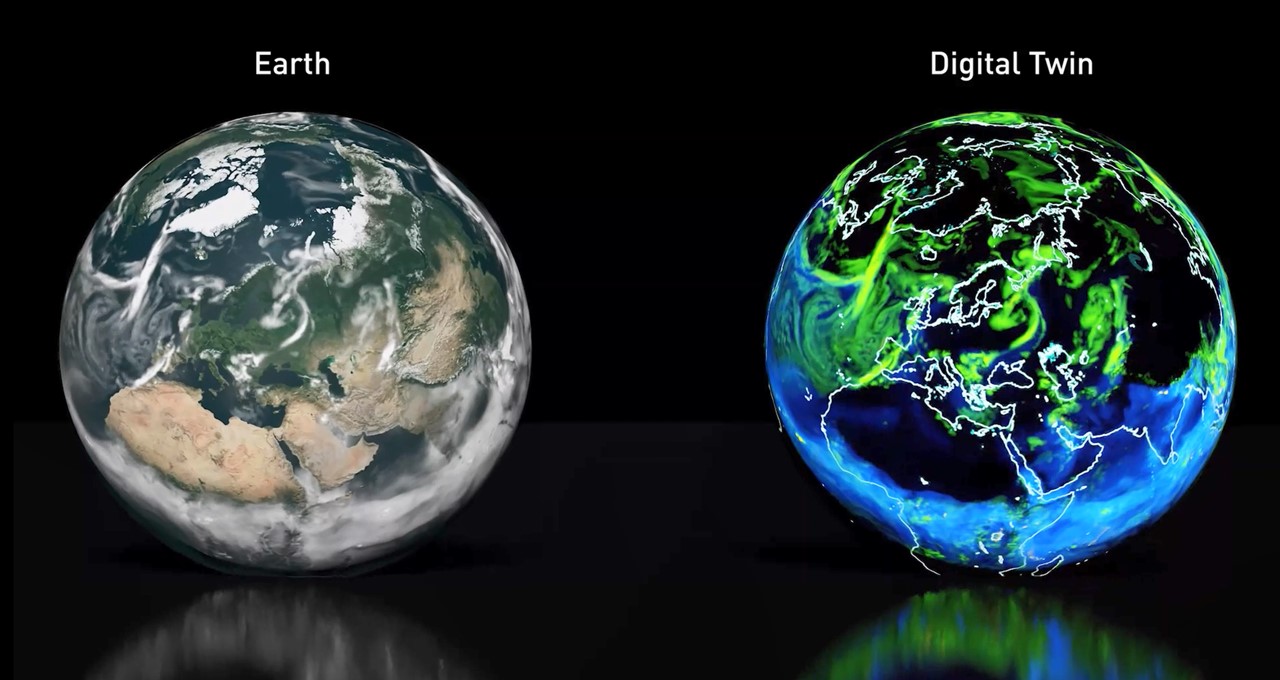 CEO of NVIDIA, Jensen Huang, emphasized the significant impact of digital twins technology on climate research. He confirmed this at the Berlin Summit for the Earth Virtualization Engines (EVE) initiative. In his speech to 180 attendees, Huang highlighted the transformative digital twins' potential. Also, he called upon NVIDIA's significant contributions to the technology.
EVE harnesses the potential of digital twins, artificial intelligence (AI), & high-powered computing for predicting climate and efficient planet management. Huang's presentation revolved around using these technologies together. He also touched on their remarkable capability to unveil vital observations about climate patterns with their consequential effects.
The Potentials of Digital Twin
Digital twins allow researchers to simulate and comprehend the natural phenomena' behavior, including climate dynamics and weather patterns. It facilitates a whole understanding of Earth's weather.
During his presentation, Huang emphasized the pivotal role of digital replicas in catalyzing advancements in climate modeling and prediction. He highlighted the accelerated computing capabilities NVIDIA's GH200 Grace Hopper Superchip enabled. This device greatly facilitates the processing of massive volumes of climate-related data. By leveraging this technology, researchers can tackle the challenges of handling huge amounts of information and drive climate analysis and forecasting breakthroughs.
NVIDIA's Earth-2 initiatives fostered close collaboration between the company, climate researchers, & policymakers, focusing on integrating AI tech and fast computing into digital twin frameworks. Also, Huang touched on the significance of the NVIDIA Modulus. NVIDIA Modulus is an open-source framework that lets researchers create, train, and optimize machine learning (ML) models using physics principles.
By amalgamating extensive datasets using physics-based algorithms, Modulus lets digital twins tech acquire knowledge and make predictions about intricate climate patterns. This capability enhances the precision and granularity of long-range forecasts, contributing to more accurate insights into climate research.
In addition, NVIDIA's computing infrastructure exhibits remarkable efficiency and scalability.
During the presentation, Huang also showcased the capabilities of NVIDIA Omniverse. Omniverse is a robust visualization platform offering businesses, firms, researchers, and policymakers access to crucial climate information. This visualization capability equips stakeholders to understand and analyze climate data effectively. Having a thorough grasp of the data and its implications allows for calculated decision-making and excellent climate management.
The featured image is from Nvidia.com