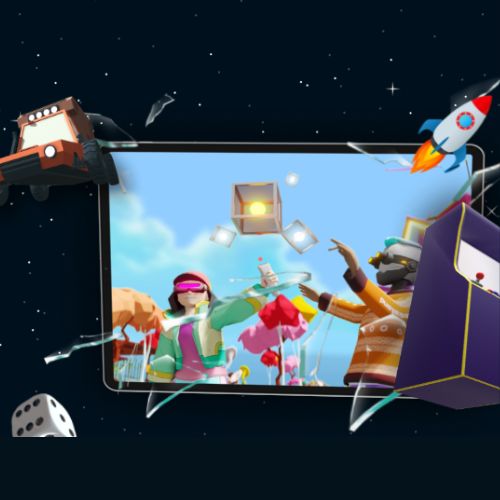 Popular metaverse platform, AvatarLife, recently received $1.5 million from Info Edge Ventures in seed funding. This funding is intended to support AvatarLife's research and development endeavors, facilitate global expansion, and foster community growth within the Metaverse.
Info Edge Ventures' investment in AvatarLife marks their third venture in the gaming sector. They have previously invested in Mirana, a manufacturer of augmented reality-based toys, and Fanclash, an e-sports platform.
The capital infusion from Info Edge Ventures will be specifically utilized by AvatarLife to enhance its product portfolio through innovative research and development initiatives. Moreover, it will aid the company in expanding its global reach and fostering a vibrant community within the Metaverse.
History of AvatarLife
Established in 2021 by Indian entrepreneurs Sushant Chandrasekar and Gaurav Gupta, AvatarLife is a hub of exotic games, experiences, and avatar-based products. The platform enables both single-user and multi-user gaming experiences, along with the exciting concept of play-to-earn games. Additionally, AvatarLife serves as an avenue for developers to create and engage in games within the Metaverse.
Gaurav Gupta, one of the founders, believes that the future of the internet lies in transitioning from a 2D experience to a 3D realm that immerses users within their screens. This shift necessitates innovative thinking and product development to enhance user experiences. As a result, AvatarLife plans to continue investing in cutting-edge technology and bolstering its in-house capabilities.
Mobile-based 3D tools
The metaverse is changing the face of mobile-based 3D tools, with a particular focus on catering to Indian users. Within the AvatarLife digital world, users can explore over 25 captivating games, further enriching their immersive experience.
Chinmaya Sharma, a partner at Info Edge Ventures, expressed confidence in the future of the internet and emphasized the importance of deep technological know-how in the industry. Sharma thinks AvatarLife has the right blend of competence and experience to foster industry growth.
"We believe the next iteration of the internet will be more visual, bringing together games and socialisation. This will require deep design and technological capabilities. AvatarLife's founding team has the right set of skills and experience to innovate in this arena"

Chinmaya Sharma, Partner, Info Edge Ventures
In recent years, India's gaming industry has experienced substantial growth in terms of investment. In fact, domestic and international investors have collectively poured approximately $2.8 billion into the sector over the past five years. This represents a nearly fivefold increase in financing since 2019, highlighting the sector's tremendous potential.