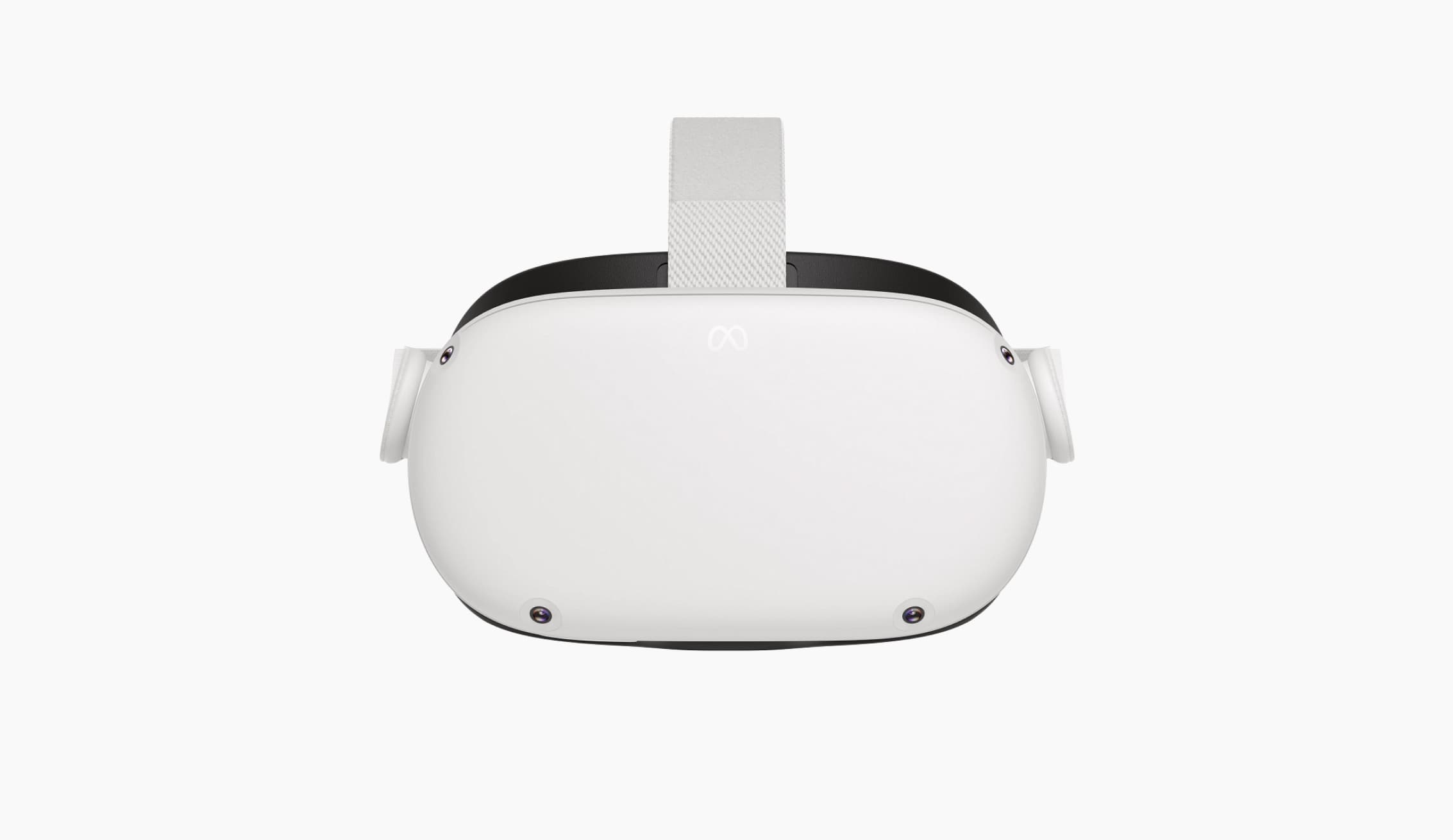 With Apple's much-anticipated headset launch on the horizon, Meta is stepping up its game and intensifying the development of its highly awaited Quest 3 headset. In a strategic move to build excitement around their upcoming VR device, Meta offered Mark Gurman, Chief Correspondent of Bloomberg, an exclusive opportunity to experience the headset firsthand.
During his initial hands-on experience with the mixed reality (MR) headset, Gurman provided a comprehensive overview of its various features. He observed that the Quest 3 headset felt slimmer and lighter than its predecessor, the Quest 2, thanks to its robust belt design.
In line with previous leaks and rumors, Gurman highlighted the presence of three sensors arranged in a pill-shaped configuration at the front of the Quest 3 headset. Additionally, both the right and left sides feature standard cameras and pass-through sensors, while the center houses a depth sensor responsible for accurately detecting surrounding walls.
On the right and left bottom sides, there are tracking cameras, which is different from the four-sensor array that is located in all the corners of the Quest 2 headset. According to Gurman, Quest 3 has a physical interpupillary distance adjustment wheel (IPD), right beside the volume buttons which will let the users input fine IPD measurements.
It is worth mentioning that Gurman clarified that the VR displays and overall visual clarity of the Quest 3 are similar to those of the Quest 2, despite contrary rumors. However, the Quest 3 stands out due to its impressive performance and the inclusion of color MR passthrough, both made possible by the powerful Qualcomm Snapdragon processor.
Price of Quest 3
Although the price of the headset is unknown, we expect that it will be higher than Quest 2, which is around $500. Many expect that Meta will put Quest 2 up for sale as well, making it the largest headset lineup that Meta has offered at once.
According to Gurman, Meta's strategy involves targeting the more affordable headset market segments, while Apple focuses on catering to the high-end market with its $3,000 MR devices. Apple's device is slated for launch on June 5th, whereas Meta plans to unveil the highly-anticipated device sometime in October.
Photo Credit: Meta